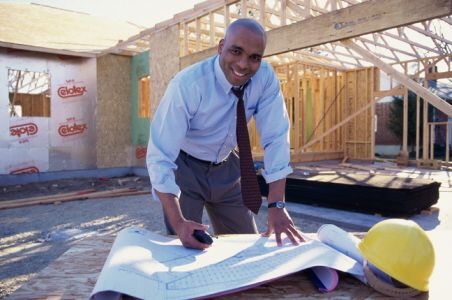 Bravo Contractors is a Minority Veteran Owned Small Business (MVOSB) with a specialization in small to mid-range construction projects. These projects may span in complexity from green field new construction to additions and remodeling of commercial, industrial, and government buildings. Our clients should expect high quality at a fair price and Bravo is prepared to deliver your project on time and within budget.
Bravo Contractors represents the next generation of commercial, institutional, and industrial construction. The company's experienced team of proven construction professionals and strong network of sub-contractors ensure outstanding results for every project. Bravo Contractors staff has extensive experience in Pre-Construction, Construction Management, Design/Build, Guaranteed Maximum Price (GMP) and other construction consulting services that in turn provide exceptional construction experience from conception to key delivery.

Located in San Antonio, Texas, Bravo is capable of performing construction and remodeling projects throughout the continental United States.


As our Motto states we are... "Always Moving Forward" ....
That being said as the complexity, locations and desires of our clients change, so does Bravo Contractors
Going Green
The Bravo team is a competent and capable staff continually demonstrating its desire to achieve construction excellence. At Bravo we believe that the concepts of sustainable design and construction practices if not already incorporated into the design should be a part of every project. We believe this concept applies even when the end user has no desire to obtain a formal LEED certification. Bravo Contractors can staff a job with LEED certified personnel to achieve your LEED goals and standards.
Safety
No project can be declared a success if any accidents are involved from start to finish. At Bravo Contractors it's not just good enough to say it, we live it. The number one priority for us every work hour of every day of every year, is to ensure that our employees and subcontractors return home safely each night to their families. At Bravo we have learned from experience that our employees and the employees of our subcontractor are our most valued asset. Without them working and focused on a successful project we all lose. More importantly, we emphasize the importance for safety policies and procedures because it's the right thing to do. For that reason Bravo has adopted a "Safety First" work environment. Established procedures, relentless discipline, and meticulous attention to detail are what drive us to achieve our fundamental goal of exceeding customers' expectations for a quality-built project in a safe and healthy environment, delivered on time and within budget. Our team has successfully executed countless projects which have resulted in a reputation for construction excellence.



for all inquiries please email us @ info@bravocon.com